Can I come with my vintage vehicle or my Hot Rod ?
Yes, if your car is pre-1964 you can apply for the Car Show Riva-Bella Cruising by registering via the Car Show entry form in Participate, if you are selected, we will give you a parking space on the waterfront valid on Saturday and Sunday.
What are the criteria for participating in The Normandy Beach Race ?
These criteria are detailed in the Participant race entry, in short, are accepted for Racing, Pre-47 motorcycles and pre-49 cars. They are other criteria's for the registration.
When is the registration deadline ?
For the beach race and the Car show registrations will be open from May 01 to July 01, 2021.
How much is the entrance to the event ?
Admission is free for visitors during the whole event, we count on you to have a responsible attitude and think green. Please don't leave any waste on the beach and suroundings, garbage cans and ashtrays will be available.
What is the dress obligation ?
For Racers, Paddock companions, Photographers, period-correct is mandatory.
For visitors, we invite you to play the game to the best of your ability, remember that you will be part of the event.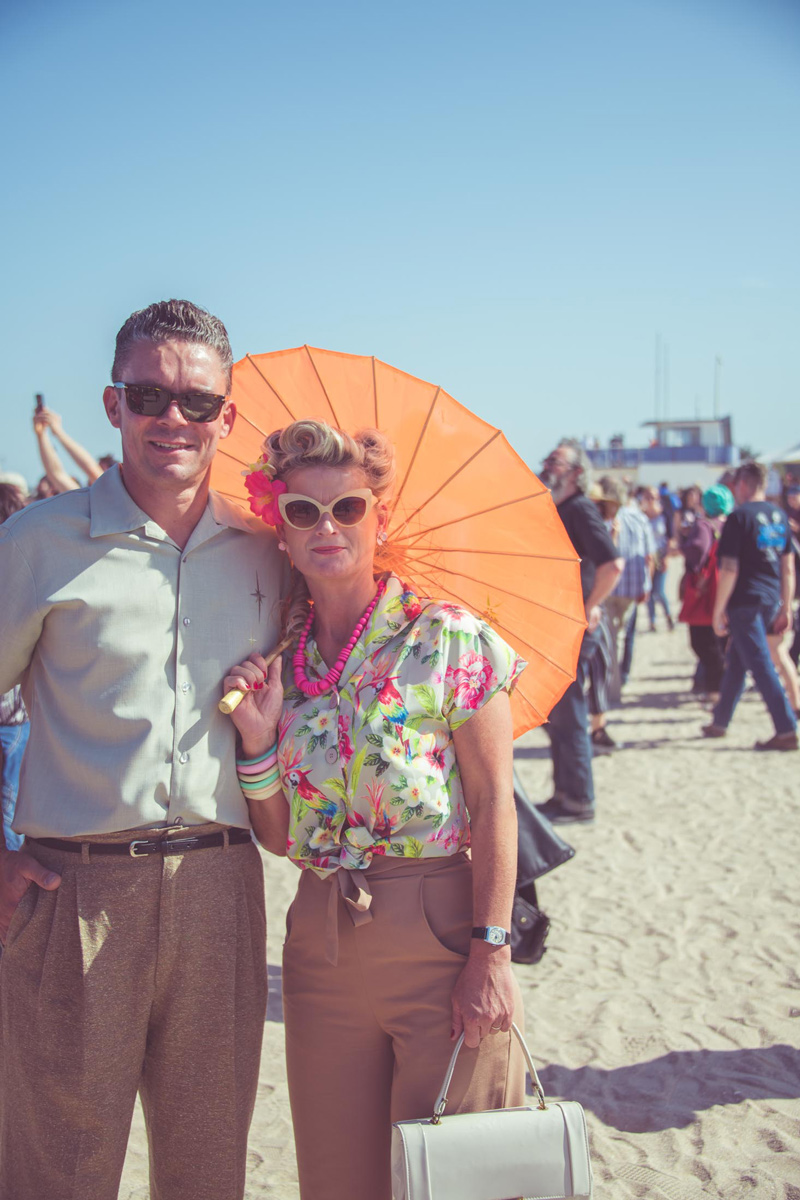 Could I buy food and drinks at the event ?
Yes, we will have Food-trucks and drinks served on the beach on Saturday lunchtime and Evening, as well as on Sunday lunchtime. We will also have shopping boots.
There is also a multitude of places nearby offering a wide range of dining options.
When will the vehicle technical control take place ?
Everything is specified in the registration rules (The Race)
On Friday, the technical control of racers will take place in front of Ouistreham Town Hall from 2 pm to 6 pm and is open to visitors.
Can I come and take pictures and approach the vehicles ?
Access to the track is restricted to accredited photographers (link) and places are very limited for safety reasons. However, you can freely access the entire Car Show area.
Will there be music, concerts ?
Yes, on Saturday at the end of the day on the beach after the Runs from 6 pm to 10 pm, access is free.
A dance party in the city centre is under consideration.